VHF,VHF Radio Licence,Marine VHF Radio Course, Irish VHF Marine Radio Operator's Certificate for a Ships Radio Licence in Ireland. SRC GMDSS Training
VHF SRC Cert. Course in Ireland :
VHF Radio Course SCR (GMDSS) Modules 1&2
Marine Radio Affairs Unit (Dept. of Transport)

Internationally recognised certificate.

As required to obtain an Irish SRC Operating Licence which is
the required qualification to receive and operate a Ships
Marine Radio Licence in Ireland.

(Please note: when enquiring about a VHF course, ensure to check with
the course provider that the course offered will qualify you for a
ships radio licence in Ireland.
Unfortunately this is not always the case with courses provided .)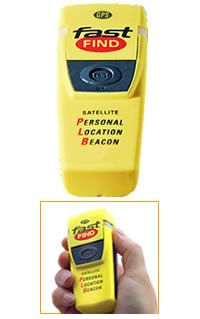 Vhf Radio Course
Normal Venue: Wexford Harbour Boat & Tennis Club.
Course Title: VHF Course: SRC Modules 1&2 GMDSS /DSC
Dates: Please enquire or check out our schedule page
Course usually conducted Saturday & Sunday with exam on Sunday afternoon
Time: 0930-1630
Course books & examiners fee included
Cost: €245
Licence Fee: €50
Limited numbers. Max.10 candidates per class
We can organise a course in your club/area by arrangement
Availability: Booking essential due to limited numbers on each course
Call Dermot on 0861713800
email:
dermot@sailingireland.ie
Sailing Ireland is an Approved Course Provider to the MRAU
Our courses have small class sizes in order to ensure individual attention,
hands on experience and success in gaining the required licence.
Due to the limited numbers, it is advisable to book your place early.
This course complies to the International Standard required to operate VHF Radio
equipment on a vessel within 30 nm of the coast (Sea Area A1) and includes
the ability to operate the associated safety communications equipment on-board.
Private boat owners, Commercial Operators and members of Statutory bodies
who use radio equipment MUST hold this licence.

This course will entitle you to an Irish Radio Licence which is recoginised
internationally and is required to apply for a Ships Radio Licence
operating in Irish and International waters.

Requirements for DoT Exam
2 Signed Passport Photos
1 Form of Photo ID such as Passport

Cost: € 235 includes exam fee and textbook. (group rates available)
Licence Fee: €50 : Dept of Marine
We are proud of our
100%
success rate to date.
Courses run for Irish Coastguard Service, OPW, Irish Lights, DAHG, RNLI and Leisure Sailors.
Clubs and individuals welcome.
Courses can be conducted in your own premises or club on application
Please contact Dermot on 0861713800 for full details.
Note: Courses can be arranged for clubs and groups at a venue to suit you.
Duration: 12 hours
Times: 1 evening of 3 hours plus 1 day 0930 - 1700
or
2 days 0930-1700
or
one weekend (0930-1700)
Pre-Requisites: Min Age 12
Restrictions: Over 12 years on date of exam (exemptions to this apply)
What to Bring: Notebook, highlighter & pen
Course notes provided.

Click fo Course Syllabus